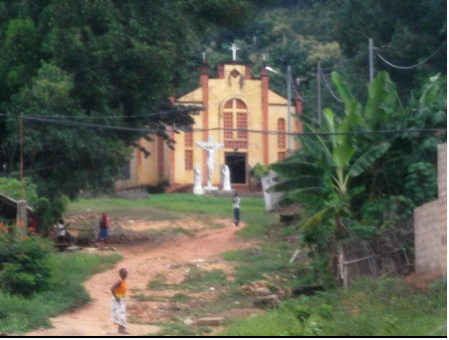 What happened to the windows for the church in Kapdafe?
You might recall that some years ago to young men, who were working at Branden Gates Studios, brought up the idear to support a Catholic church in West Africa by presenting them a stained glass window. The church is located in the small village of Kapdafe in Togo and its congregation was looking foreward to their windows.
The entire staff of Branden Gates was excited and got to work. We presented various designs and let the church elders pick their favorites. We even got he support of two friends who pledged a small amount of money. Then came Covid: the two young men left the company and went on in their lives. Mathias Oehlert decided to continue to work on the project and said, he would make the windows at his own expense. One got finished. It depicts the apostle Peter and you can see the finished window on our web site. While at the beginning there was some common spirit, now nobody seemes to care. Unfortunately we do not have any direct contact to the church in Kapdafe. It is difficult to keep motivated to work for a good cause when you are alone.
Maybe one of the readers of this article might want to bring some fresh air into the project. As we have stated, we do have enough material in stock, all the designs are ready-made. What we need is someone who comes for a couple of days to give a helping hand and we could have the second window finished within a month.
here the link to the original project:
Branden Gates Studios makes church windows for Afrika:
Designs for the new windows of the Heart-of-Christ Church in Togo are ready:
In the presens of the Consul of the Republic of Togo we present different designs which represent different stiles and themes... more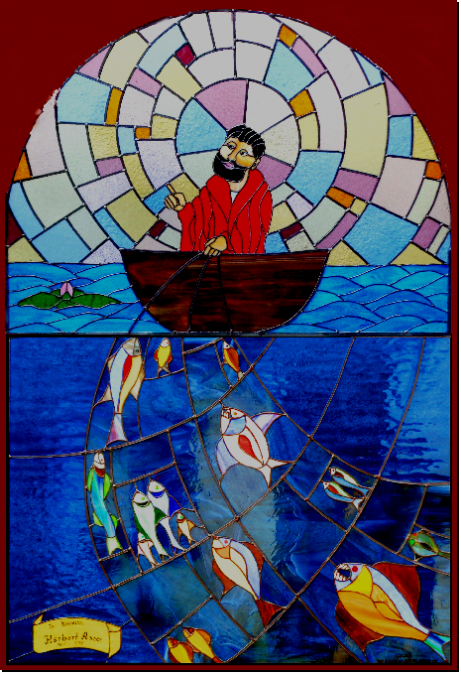 From the play box of Branden Gates Studios:
Order your copy of the game !
"Razzia im Hanffeld" (Police raid in the hem field) is the new board game for 2, 3 or 4 persons. The players meet for a party in the hem field while police helicopters land. By moving your checkers the right way you might reach the security of the forrest ... last one will loose... more
In the following gallery you see a short summery of all the things releating to the church windows for Kapdafe
Some post card motivs of Branden Gates Studios:
Here are the Links to the important web-pages of Branden Gates Studios: